About Bebon
Who we are
Production capacity
Agent Wanted
Culture
Hotline: 0086-371-86151827
Fax: 0086-371-86011881
Email: joy@bebonchina.com
bebonchina@hotmail.com
Skype: bebonchina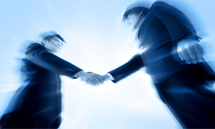 Henan BEBON international co.,ltd is a professional company, who engaged in exporting shipbuilding steel.
Since our inception, some famous Chinese steel mill have become our long-term partners,such as Shou steel(in beijing and qinhuangdao) ,Bao steel (in shanghai),Wuyang steel (in henan),Han steel(in handan),and Xinyu steel (in jiangxi).
What's more, we haveour own processing factory and the pre- treatment factory, which can make the customers enjoy cutting,welding,drilling holes,ball blasting, derusting, painting,galvanizing with the cheapest cost price. Meanwhile, we have three three big warehouses which located in Zhengzhou,Tianjin and shanghai.Zhengzhou which mainly store profile steel, the quantity of ex-stock is about 4000tons,shanghai and Tianjin,which mainly store steel plates ,the quantity is about 6500tons. Besides, the product material quality in stocks is complete, the reserve is big, and delivery can be immediate.
It is that we persist our mission and values that we win our partners and customers' trust, and also obtain a high praised by all of our clients. We warmly welcome all the customers from abroad to visit our company and join us to be our agent. We are sure that we will have a better future with our faithful corporation.
Henan BEBON will offer you the most competitive price and the best quality product, also with the comprehensive service to bring you the largest interests. BEBON genuinely invite you to join us!

Copyright © 2011 by Henan BEBON international co.,ltd. All rights reserved
Tel: 0086-371-86151827 86151627 Fax: 0086-371-86011881 E-mail: joy@bebonchina.com